With over 14 years of experience and over $40,000,000 sold in the last 12 months, Adam is your source for local knowledge and expertise. Born and raised in the Boston area, Adam got his start in real estate while attending Northeastern University. Adam graduated with a Dual Major in Business Administration and Marketing from Northeastern while playing Division 1 Hockey, where he was recognized as a three-time member to the Hockey East All-Academic Team.
Adam's custom marketing strategies are firmly underscored by his ranking as a Top Agent in terms of fewest of days on market, highest price per square foot, and highest % over asking price. Adam is able to deliver consistent, high-performing, results through intimate market knowledge, attention to detail, and clear lines of communication. When listing with Adam, be assured you will receive the maximum sale price possible in today's market.
Adam's annual production consistently ranks in the Top 1% Nationally of Real Estate Agents. He's been recognized locally as a member of the exclusive Boston Top 10® and is also a member of the 100 Most Influential Agents in America. Adam and his clients have twice been featured on HGTV's

House Hunters Renovation

, and he is a frequent resource for both local and national publications. A FIVE-Star Agent on Zillow and Trulia, Adam's hands-on approach with his buyers and sellers is widely respected in his home market of Boston.
To provide every client the best service possible. This is accomplished by integrating advanced market knowledge with hands on service. Attention to detail and dedication to clear lines of communication are the cornerstones of my business. As shown via client testimonials, I treat every purchase/sale as if they were my own. Over the last 15 years, this model has enabled me to achieve local, and national, recognition.
Real estate is most often the biggest investment an individual will make in their life time. In addition to being an investment, it is also your home. Home is a place where you, and your family, should live comfortably and safely. There are many moving parts in a real estate transaction, and if you are not careful or do not have the best representation, things can go wrong. Aside from my personal service, I also recommend the best attorneys, home inspectors, lenders, contractors; etc. to my clients.
It is my job, for seller clients, to maximize their return on investment while making the transaction as seamless as possible. For buyer clients, my duty is to protect their investment by reviewing every property of interest to make sure you are getting the best product for the lowest possible price.
The most important thing you can do when pursuing real estate, purchase or sale, is to find great representation. There is very little resistance to entry in the this industry. This makes it very difficult for buyers/sellers to decipher who is truly knowledgeable. Great representation will make certain that you are the winning side of each real estate deal.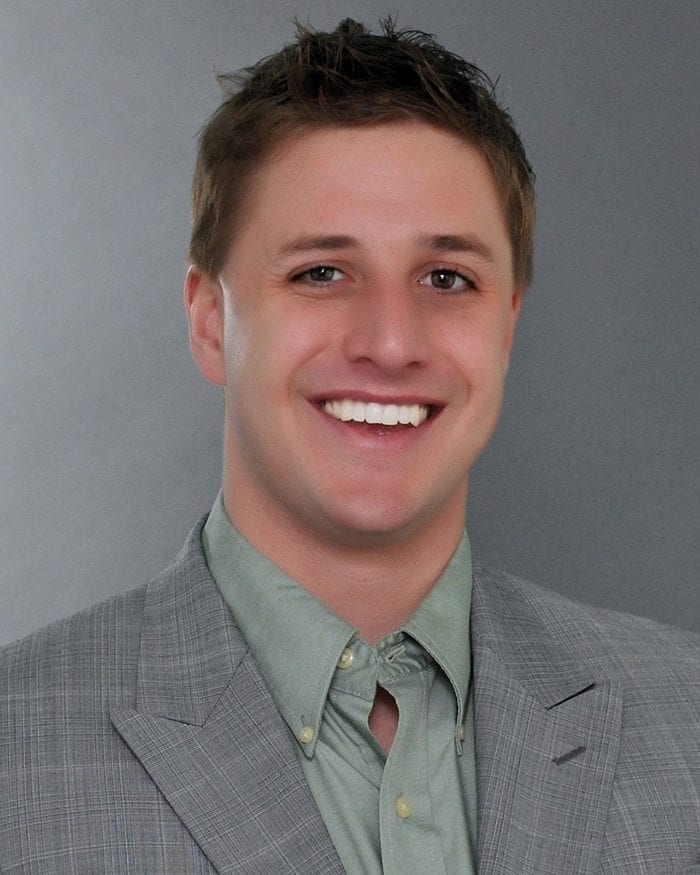 Originally from Burlington, VT, Jeff currently resides in Boston's Back Bay. Jeff became a full-time member of Adam's team in 2016. A licensed real estate agent since 2014, Jeff got his start in real estate working in development of notable Boston-area projects, including the American Institute of Architects' Gold Medal Recipient for Sustainable Design, The Fort Hill E+ Townhomes, The Whitwell in Beacon Hill, and Dot Block in Savin Hill.
This experience in development helped shape Jeff's path in to real estate. In his current role, Jeff is responsible for business development and procurement. He also specializes in buyer/seller representation, where his analytical skills and market knowledge provide an unsurpassed advantage to clients.
Jeff graduated Magna Cum Laude at Suffolk University, and then went on to receive his MBA in Finance from the Sawyer School of Business. In his spare time, Jeff enjoys skiing, mountain biking, and (perhaps most importantly) cheering on his beloved Red Sox at Fenway Park. He also serves as a member on the finance committee for the Travis Roy Foundation.
Please do not hesitate to contact Jeff for any of your real estate needs.